SAND DUNES RECORDING STUDIO
GIFT CERTIFICATES AVAILABLE
At Sand Dunes Recording Studio, we really love the "all-in" approach. This means we strive to make you sound your best from pre-production and recording sessions, through editing and mixing, and on to mastering a final product. In order to achieve this, we currently do not accept editing, mixing, or mastering projects that have been recorded by someone other than S.D.R.
Recording sessions can be booked by the hour (2-hour minimum), or by the day (no more than 10 hours). Once recording is complete, mixing and mastering is priced at a per song rate.
Currently, we will accept projects in, or close to the styles of:
-Americana -Folk
-Country -Blues
-Gospel -Rock
-Rockabilly -Singer-Songwriter
Welcome to Sand Dunes Recording
Let's get that new song of yours out of your head, off of the paper, and into the world for everyone to experience. How about that new song on the radio that you know all the words to and do a pretty good job of singing it yourself? Lets get it cut, and show all of your friends and family just how good you are. Our piano and guitars are tuned up and ready for you to perform that special song as a gift to your significant other. Is there a soundtrack that you want to put your voice to? Are you looking to start a podcast and need someone to record your conversations or interviews? Maybe you are an author, and need to get into the audiobook world. Are you the proud parent of a talented musician or vocalist that wins regional and state competitions, and would like to have a recording to remember these times? Almost like an interactive time capsule. No need to worry about them having the money. You can get a S.D.R. Gift Certificate so they have no excuse not to put their talents in a tangible form. We can offer CD's, Thumb Drives, or share the file directly online.
Fill out the contact form above, and see if Sand Dunes Recording can help YOU let the world know what YOU have to offer!
-Tommy
Fill out the contact form to see if we can help YOU introduce YOUR sound to the world!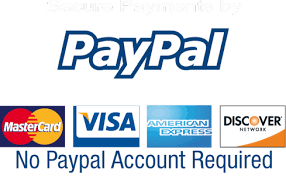 **S.D.R. requires a non-refundable deposit to book and hold a recording session. This deposit will be applied to the total cost of your project.**


Located in Tecumseh, Oklahoma. Easy highway access to and from Shawnee, Seminole, Ada, Norman, and Oklahoma City.
Bring your instruments, or use some of ours!
S.D.R. STUDIO IS NOT A COMMERCIAL LOCATION. IT IS ACCESSIBLE BY APPOINTMENT ONLY.